What to Do With Shoe Boxes: DIY Ideas for Shoe Boxes
You can use shoeboxes for storage, as part of an art or decor project, or even as a babysitter's station. Shoe boxes can be used as the basis for various craft projects, such as creating doll houses, dioramas, or other miniature models. You can also decorate the boxes with paint, stickers, or other materials to make them more visually appealing.
DIY Ideas to Recycle Your Shoe Boxes
Spruce Up Walls
Wall decorating can sometimes be dull and repetitive. However, by using shoe boxes as wall art, you can inject some much-needed personality into any room in your home!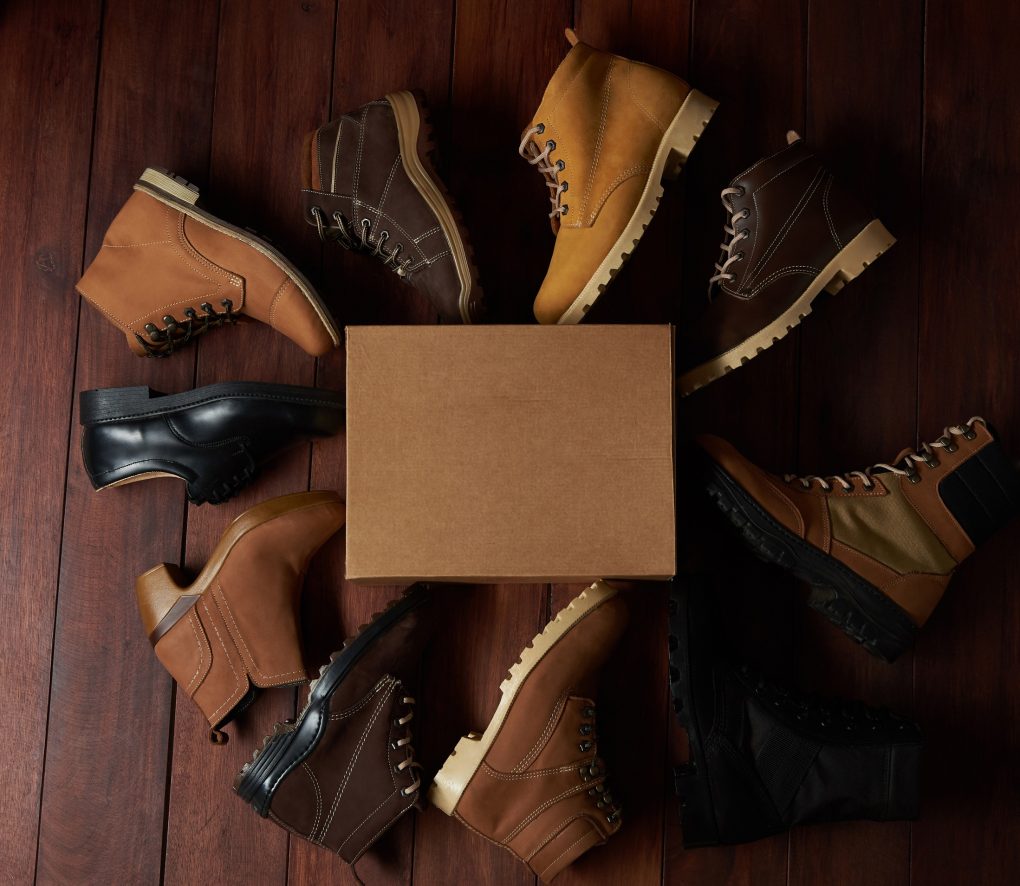 Not only that but with so many different creative ideas to use shoeboxes for storage – everything from needles to buttons – there's no limit to what you can do with them! Plus, if you're a crafty person like us, these boxes make great photo frames too!
Mini Theater
Movie nights are great for getting your friends together and enjoying fun-filled entertainment. Turning your shoe boxes into a mini theater will make everyone laugh and enjoy the film even more. Use them as props for scenes in your play or movie – it's up to you!
Besides that, keep things simple by handing out treats as guests enter the theater. Make sure to have plenty of blankets and pillows so everyone can take their seats comfortably. And, of course, remember the popcorn! This night will be remembered for years – thank goodness you could make it happen!
Corral Cords
There's no need to be one of those people who can never find their cords when they need them. But, with the help of corral cords, that is a thing of the past! But, apart from keeping your cables neatly organized, you can also use them as storage solutions for small items.
You could even make a unique piece of furniture by combining an old shoebox with some fabric and hinges – perfect for displaying collectibles like dolls or figurines. So don't go crazy trying to place all your plugs and cables in one spot – let corral cords take care of it for you!
Storage
Shoe boxes make great storage options for clothes, toys, and other small items. For example, you can turn them into a DIY toy box or play fort and use them to organize your home office or just about anywhere in the house. By creating specialty shoe boxes for things like jewelry, makeup, and small items, you can make an organized space where everything is available when needed.
Organizer
Papers can be a hassle, especially if you have many of them. Thankfully, there are many ways to organize papers and make them easier to access. One great way is to use shoe boxes as organizers – they're perfect for holding various documents, receipts, memos, etc.
Divide Drawers
If you're looking for a way to declutter your home and use limited space, shoeboxes are the perfect solution! You can turn them into shoe storage, craft storage, or even jewelry organizers – endless options.
To increase organization and use dividers, add them to shoeboxes before filling them up. This will give you more specific control over what's inside each box and help you quickly find what you're looking for.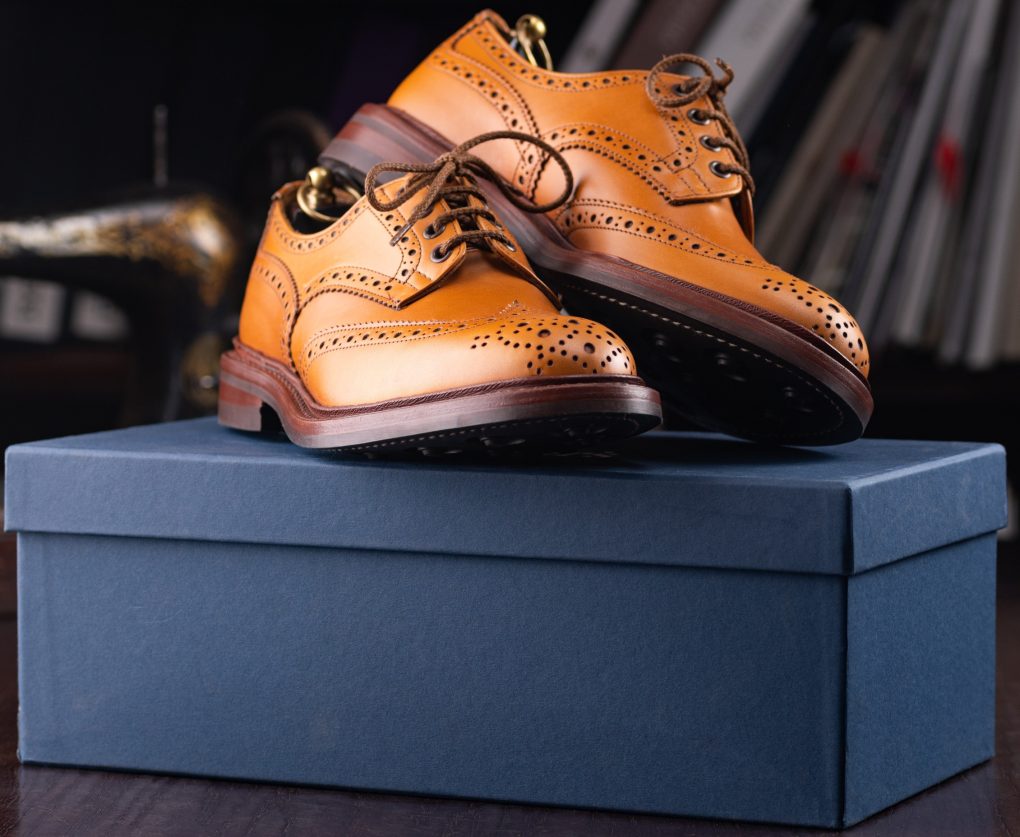 Perk Up Plants
Confirming with Let's Talk Science, plants need a lot of fresh air and sunlight to grow healthy, so keeping them in a well-ventilated place is essential. If you don't have the room or inclination to move your plants outdoors, try using shoeboxes instead! Then, fill them with potting soil, water the plants inside, and voila!
You've got a mini greenhouse that can double up as storage for small items like tools or craft supplies. If you don't want boxes on your floor but still need someplace to store things, consider making little walled gardens out of sturdy tubes. By filling them with colorful leaves and flowers, you'll create a lovely outdoor oasis perfect for relaxing in summertime.
Highlight Memories
Memories are the best kind, and shoeboxes easily capture them beautifully. So not only can you fill up shoe boxes with old photos and memorabilia, but you can also let your family and friends know about your new hobby – they will love it!
Besides being a great way to store memories, filling up shoe boxes with other sentimental belongings is sure to bring happiness into your home. You might even find that you start looking at these boxes more often than ever – who knows? They could be the perfect addition to any home décor!
Hold Bathroom Extras
It's okay to over-complicate things when keeping your bathroom tidy. All you need are shoeboxes, some creativity, and some organizational skills. So keep your bath essentials neatly stored in shoeboxes, including soap, shampoo, conditioner, etc.
You can even store extra toiletries like toothbrushes and toothpaste inside the boxes if needed. Give empty shoe boxes another purpose by hanging up towels or robes when not in use – this will save valuable space on the rack or cabinet!
Seed Organization Box
Seed organization is an important task that ensures your seeds are easy to access, sorted, and stored in the right conditions. Using a shoe box as your seed organizer, you'll avoid clutter and have everything at hand regarding planting time. Adding layers of newspaper will help regulate moisture levels and keep the seeds safe from pests or decay.
Furthermore, labeling each layer helps you track what's where – making this process easier and more efficient! You can also include sketches or pictures for added visual appeal. Finally, having everything neatly organized will make taking care of your plants a breeze – leaving you more time to enjoy them!
Two-Tiered Sewing Kit
Why not turn your shoe boxes into a two-tiered sewing kit by attaching a fabric strip to the top and bottom of each box? You can use this versatile DIY project to make cushions, quilts, or even a dress! Get creative and find new ways to use this inexpensive storage solution that can come in handy for many things around the home.
Portable Dollhouse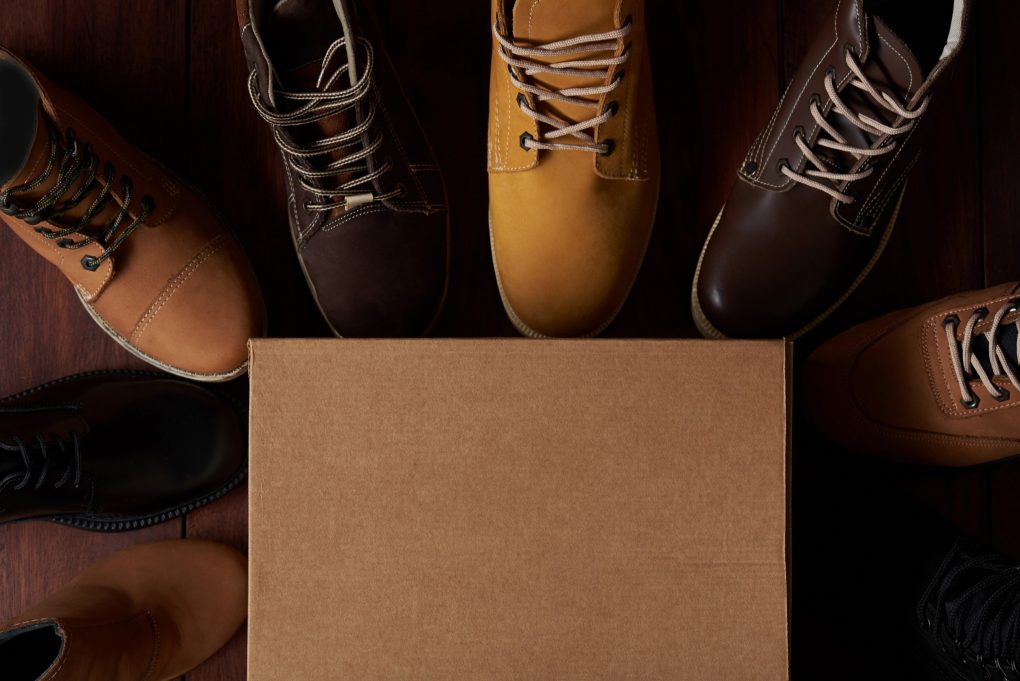 With the holiday season fast approaching, it is the perfect time to get your child a unique and fun toy. So why not recycle old shoe boxes and create a portable dollhouse? This simple project requires just a few materials – paint or stickers, scissors, and old shoe boxes.
You can make them any color you like or even decorate them with festive prints for an extra touch of cheer. Your children will love playing in their little homes all over the place! They also make great storage spaces for small toys or bits and bobs. Turn them into unique places where you can store your dolls safely – your child will love them!